Yoga 200 hour teacher training
12th April- 6th October 2019
at Colet House, London UK
with Dirish Shaktidas, Dr Kamaraj, & Antarma
The Yog Mandala (200-hour) program includes basic techniques, asana practice, ethics of yoga, anatomy, the 8-limbed path, pranayama, meditation. A focus on the physical, mental, emotional and spiritual well being. The Subtle body, the art and science of teaching and including core yogic concepts toward healing and traditional medicine. In addition to gaining a deep understanding of yoga philosophy and asanas students will have the opportunity to live a complete mindful yogic life style. Together with community building and supported by the lead trainers.
The course is aimed at dedicated students of yoga and aspiring teachers who wish to deepen their understanding of the physical and authentic well being with a holistic approach to yoga.

The first 200-hour module teaches students the fundamental philosophies and practices of yoga.
Students also learn the fundamental philosophies and subtle energy practices of yoga.

* Anatomy and Physiology
* Adjustments and Techniques
* Introduction to Pranayama and Breathing techniques
* Jnana Yoga - Yoga Philosophy and Scriptures
* Bhakti yoga - The power and science of chanting
* Chakras & Nadis - Introduction to the Energy Body
* Practice teaching groups and individuals
* Sadhana – developing a personal practice
* Ayurveda, Naturopathy and The 5 elements
* Teacher Mentoring - off the mat into the world!
* Developing and Living a Mindful Yogic Lifestyle

During the course, students will be assessed on an ongoing basis. At the end of the course there will be a practical evaluation. On completion of the course and after passing all assessments and exams students will receive their 200hr Yoga Alliance International certification. An in-depth training of quality, offering an illuminating and joyful embodiment of yogic theory, for a transformation, life changing & enhancing experience!

We will meet once a month on a weekend.

12th-14th April
11-12th May
15-16th June
19th-21st July
17-18th August
14-15th September
5-6th October

Cost: £2500
* Early-Bird Cost £1800 - with Enrollment by 15th November 2018:
* Mid Price: £2100 till the end of January 2019
Includes course tuition, manual, There are no refunds. Payment plans are available.

Everyone is welcome.

Space is limited. Apply today.

Namaste & Blessings



CO-TRAINERS





Dr Kamaraj
Kamaraj has been practicing yoga since the age of 14 covering a wide range of styles including Hatha, Ashtanga, Vinyasa flow, Sivandna and Acro Yoga to name a few. He holds a Bachelor of Naturopathy & Yogic Sciences (BNYS) from Dr MGR Medical University in Tamil Nadu. As part of his studies he did internships at both Nisargopchar Nature Cure Ashram and the National Institute of Naturopathy, Pune.
He holds a Panchakarma & Special Therapies of Kerala Accreditation from Kerela Ayurvedic Hospital Kochi and has extensive knowledge and experience of a wide range of therapies including; Reiki, Shiatsu, Reflexology, Thai Yoga Massage, Acupuncture, NLP, EFT and Brandon Bay's 'The Journey'. Kamaraj established Yog Mandala in 2007 with the goal of being able to share his extensive practices in both yoga and holistic care with a wider audience. The combination of his knowledge, the beautiful surroundings of Varkala and his infectious energy make for a unique experience.
www.kamarajyoga.com
---
Antarma
Antarma's music spreads joy and uplifting energy. Heart opening songs on guitar, ecstatic Afro Brazilian Djembe Rhythms, Soul, Reggae and Hip hop. With the blessing of his Guru In South India, he shares the art of Bhakti Yoga- Devotion Yoga and teaches Mantra and Meditation. He has 10 year's experience teaching Djembe Drumming, Kids Yoga and Guitar lessons. Antarma plays at events, retreats and festivals across the UK. He is regularly invited to hold workshops and concerts Internationally in Switzerland, Italy and Malaysia.
www.antarma.co.uk
---
Powered by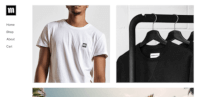 Create your own unique website with customizable templates.